4x8 aluminum sheet is a common industrial aluminum material, which mainly contains aluminum alloy 3003, 5052, 6061, etc. haomei aluminium is a large scale company engaged in aluminum sheet processing in China, and can manufacture 4x8 aluminum sheets with different thickness at customers' need.
General Information of 4x8 aluminum sheet
4'x 8' also called 48"x 96",because this is an imperial measure. The single quote ' refers to the foot. 4' and 8' respectively indicate 4 foot and 8 foot, 1 foot=304.8 mm, 4'=1219 mm,8'=2438mm 4'*8' indicates the width of aluminum sheet plate × length = 4 foot × 8 foot = 1219mm × 2438mm.
Which aluminum alloy can do Aluminum Sheet 4x8?
In our factory, the Aluminum Sheet 4x8 Metal for sale mainly includes 1000 series aluminum sheet, 3000 series aluminum sheet,5000 series aluminum sheet,6000 series aluminum and 7000 series. These five type sheet of aluminium has their unique specifications, advantages and properties. The customers can choose the best kind of sheet aluminium according to their needs.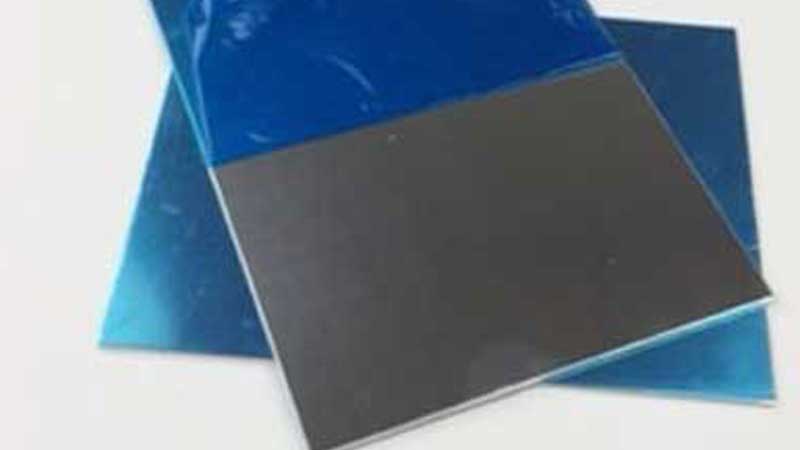 Application Advantages
Aluminum Sheet 4x8 and its profiles are applied to varies modern industries. In building and construction industry, 4ft x 8ft aluminum sheet is made into many parts of bridges, buildings ,towers and storage. The corrugated aluminum sheet, wavy aluminum sheet, roofing aluminum sheet can be used in homes, hospitals, schools, even in commercial and office buildings.
The alloys that can be made into 4x8 aluminum sheets are as follows:
| | | |
| --- | --- | --- |
| 1050 4x8 aluminum sheet | 1060 aluminum sheet | 1070 aluminum sheet |
| 1100 aluminum sheet | 2014 aluminum sheet | 2024 aluminum sheet |
| 3003 aluminum sheet | 3004 aluminum sheet | 3105 aluminum sheet |
| 5052 aluminum sheet | 5083 aluminum sheet | 5086 aluminum sheet |
| 5754 aluminum sheet | 6061 aluminum sheet | 6082 aluminum sheet |
| 6063 aluminum sheet | 7050 aluminum sheet | 7075 aluminum sheet |
Differents thickness Aluminum Sheet 4x8 for sale
1mm Aluminum Sheet 4x8
2mm Aluminum Sheet 4x8
3mm Aluminum Sheet 4x8
4mm Aluminum Sheet 4x8
5mm Aluminum Sheet 4x8
6mm Aluminum Sheet 4x8
1 inch Aluminum Sheet 4x8
10 gauge Aluminum Sheet 4x8
12 gauge Aluminum Sheet 4x8
14 gauge Aluminum Sheet 4x8
16 gauge Aluminum Sheet 4x8
20 gauge Aluminum Sheet 4x8